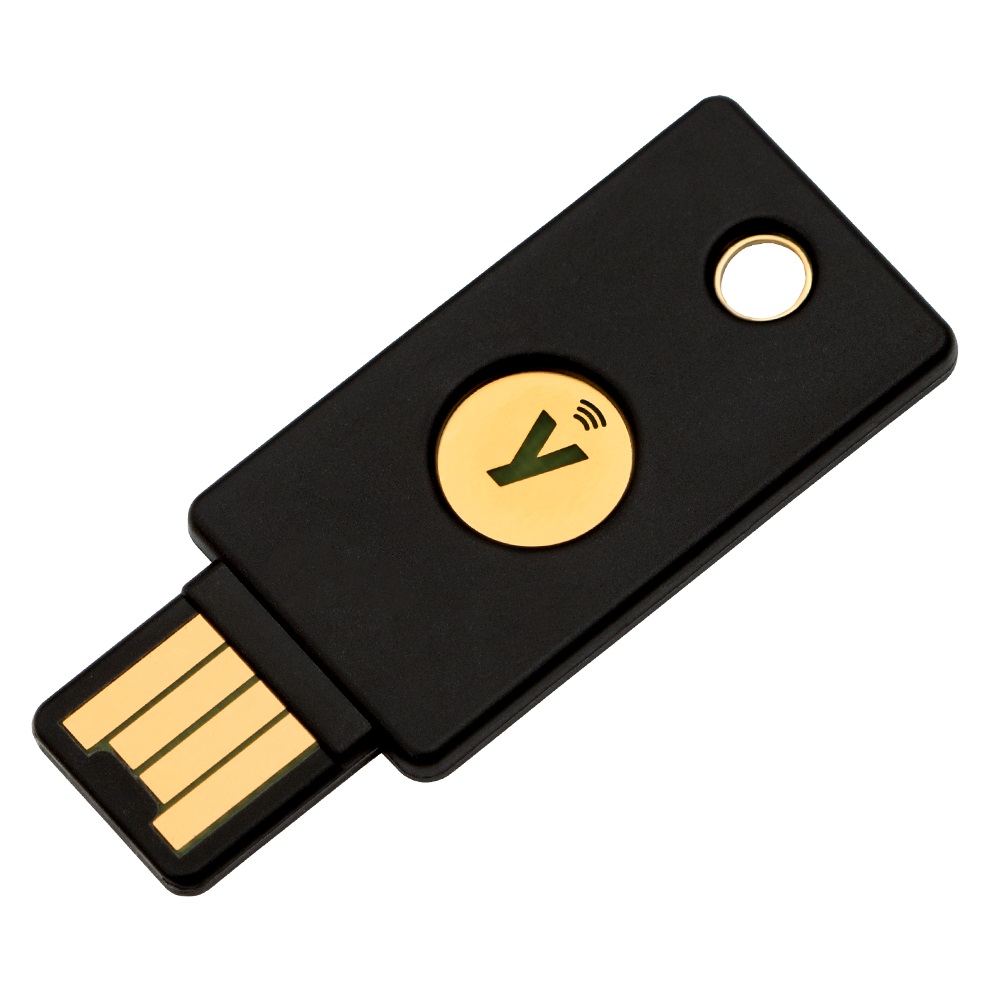 5060408461426
Yubico YubiKey 2FA Series 5 NFC
Yubico YubiKey 2FA Series 5 NFC - USB-A for Laptop, and NFC for Mobile support. Not compatible with Apple mobile devices.
$99GST Inc
About Yubico
Yubico is the manufacturer of the YubiKey Authentication Device which supports one-time passwords, public-key encryption and authentication, and the Universal 2nd Factor and FIDO2 protocols developed by the FIDO Alliance. It is used to defend Against Phishing and Replaces Weak Password-Based Authentication.
YubiKey, is a small USB and NFC security key securing access to any number of IT systems and online services. It can be easily integrated with any IT system with Yubico offering developers open source servers, support and hosted validation services.
The Yubico YubiKey is perfect for Business, Individuals and Developers.
Cash Register Warehouse supplies Yubico products within Australia.
If you require any assistance or more information about choosing the best YubiKey for your business, please feel free to contact our POS Team via phone, email or online chat.