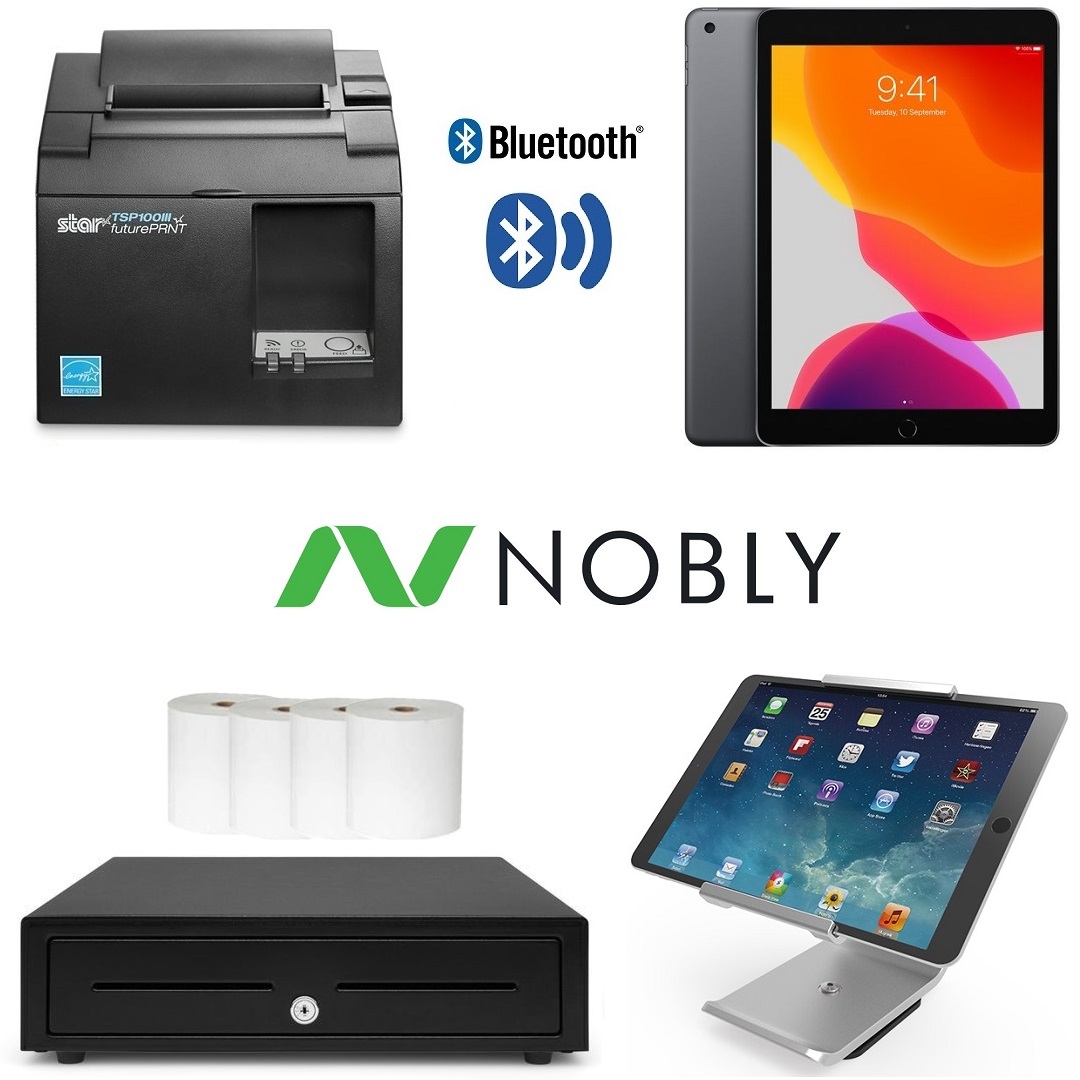 NOBLYB1
Nobly Hardware Bundle #1
Nobly Hardware Bundle 1 - Apple iPad 10.2" Tablet, Star TSP143IIIBI Bluetooth Receipt Printer, VPOS iPad Stand, Cash Drawer & Box of 24 Paper Rolls
$1,509GST Inc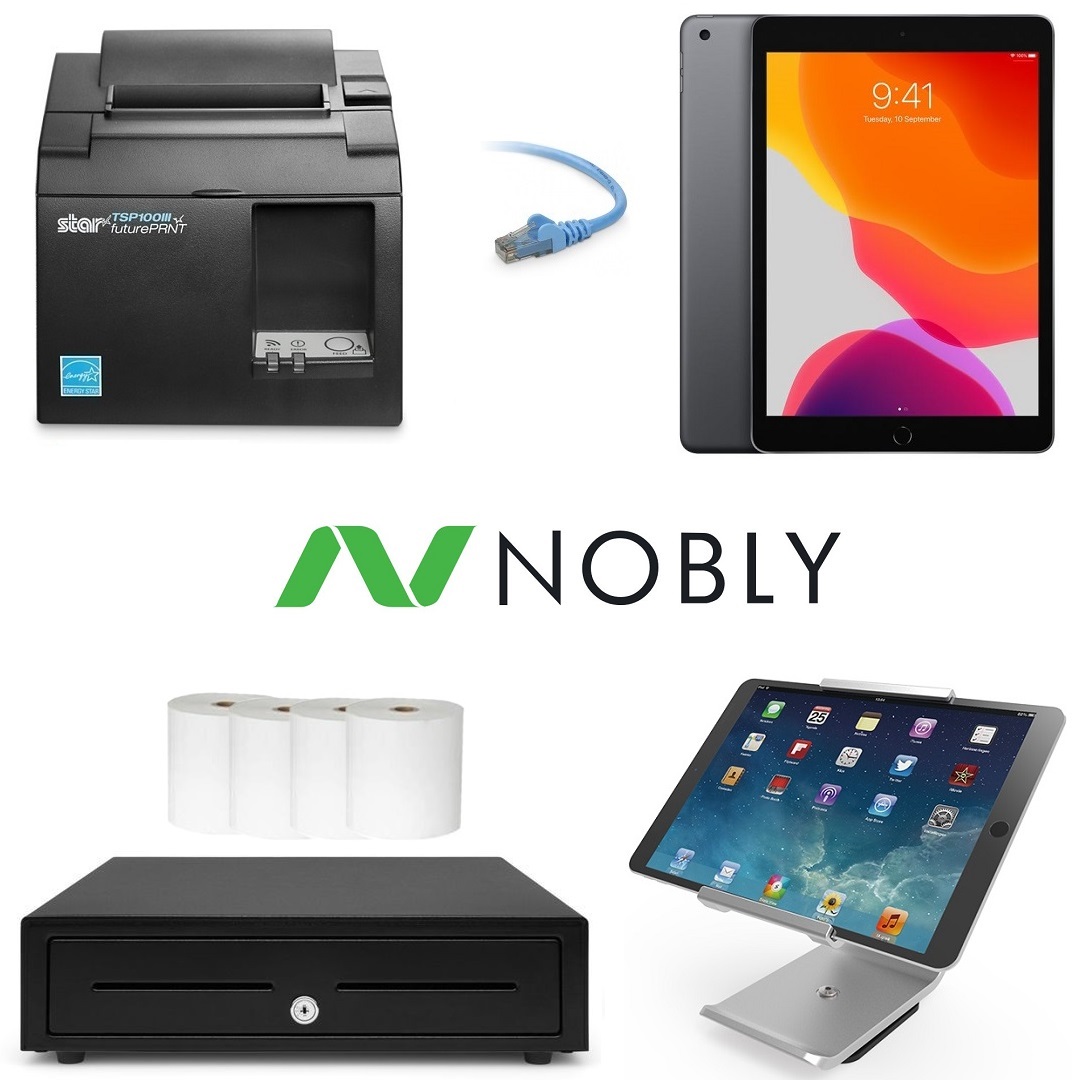 NOBLYB2
Nobly Hardware Bundle #2
Nobly Hardware Bundle 2 - Apple iPad 10.2" Tablet, Star TSP143III LAN Receipt Printer, VPOS iPad Stand, Cash Drawer & Box of 24 Paper Rolls
$1,389GST Inc
About Nobly POS
Nobly POS is a leading and versatile Point of Sale Software designed for iPad. It caters for a range of industries including Cafe, Bar, Restaurant, Barbershop, QSR (Quick Service Restaurant) & Retail.
Some of the features in Nobly include:
- Intelligent reporting
- Table service
- Ingredient tracking
- Offline mode (Continue using Nobly if your internet connection is lost)
- Loyalty & CRM
- Inventory management
- Payment terminals
- Integrations (including Xero & Quickbooks)
- Order display units (Kitchen Video / KVS)
Turn your iPad into a till with Nobly.
Cash Register Warehouse stocks a range of Point of Sale Hardware & Peripherals including Receipt Printers, Cash Drawers, Barcode Scanners, iPad's, iPad Stands and Bundles which are compatible with Nobly iPad POS. If you require any assistance choosing the best hardware for your business, get in contact with our POS Team via phone or email.