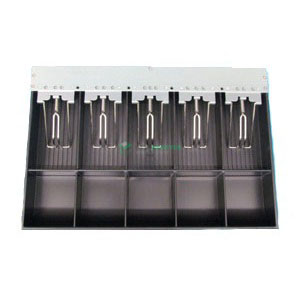 Norwood Super Insert / Money Tray with 5 Notes & 5 Coin Sections.
Brand: Norwood Cash Drawer
The Norwood Super Insert is a money tray which is compatible with a range of Norwood Cash Drawers including models 125K2, 125KL2, 127, 122 & Super Drawer.
Dimensions: 407mm(W) X 280mm(D) X 52mm(H)
Optional metal lockable lid available.

Norwood Super Insert
The Norwood Super insert (Money Tray) can be used to fit in an existing Norwood Cash Drawer or you may just need something to put into a normal drawer space to hold your notes and coins.
If you are looking to replace or buy additional inserts for a current Norwood Drawer, the super insert will be compatible with the below Drawer models:
125K2, 125KL2, 127, 122, Super Drawer.