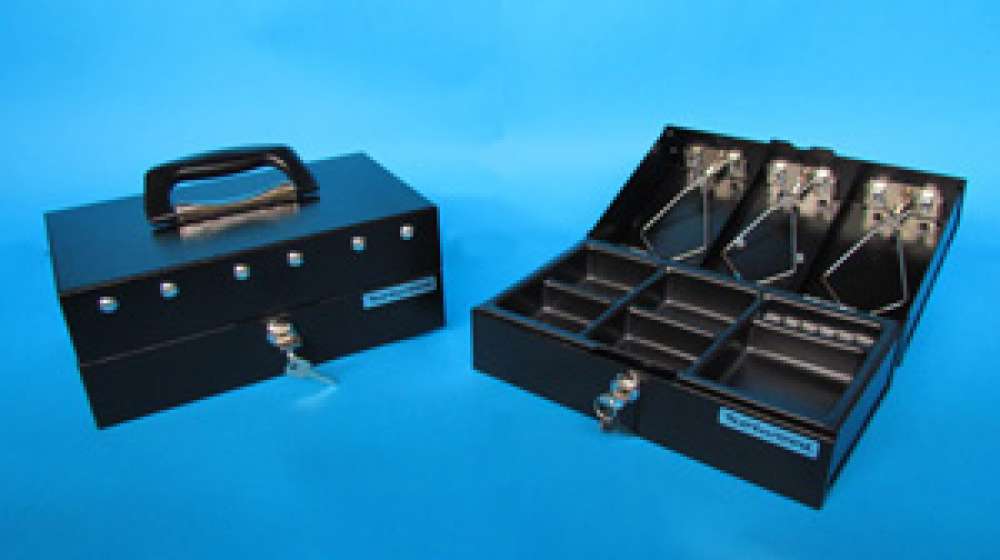 A rugged metal cash box perfect for commercial money handling that opens to operate as a functional money tray.
It has an additional steel reinforced construction with safety edges. Bolt down feature (to secure your cash box in place if necessary).
Other featues include: Strong handle, 3 spring loaded auto hold up note clips, five cavity plastic coin tray with ample space beneath for document storage.
SIZE: 290mm(W) X 175mm(D) X 105mm(H) (excluding handle and lock).