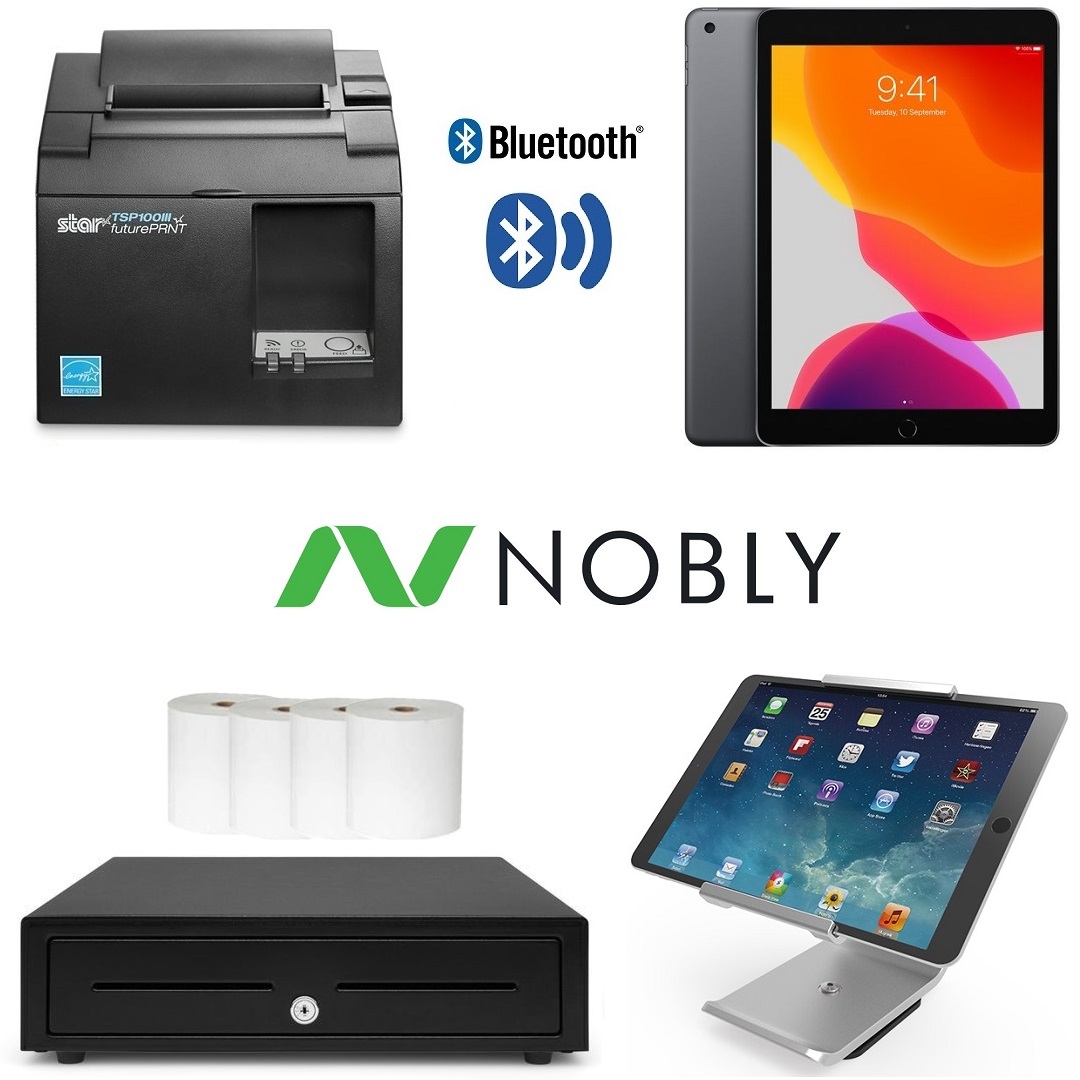 NOBLYB1
Nobly Hardware Bundle #1
Nobly Hardware Bundle 1 - Apple iPad 10.2" Tablet, Star TSP143IIIBI Bluetooth Receipt Printer, VPOS iPad Stand, Cash Drawer & Box of 24 Paper Rolls
$1,509GST Inc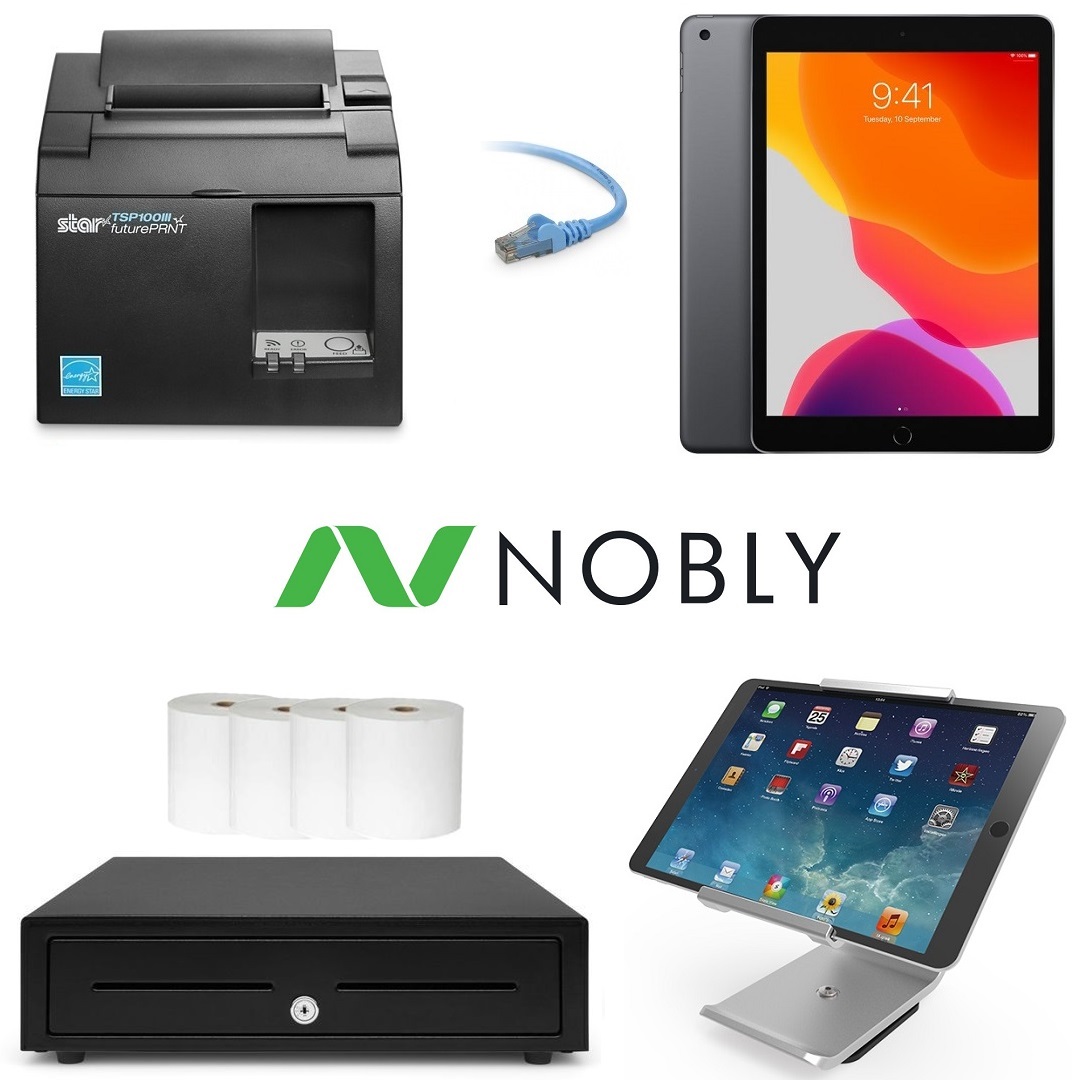 NOBLYB2
Nobly Hardware Bundle #2
Nobly Hardware Bundle 2 - Apple iPad 10.2" Tablet, Star TSP143III LAN Receipt Printer, VPOS iPad Stand, Cash Drawer & Box of 24 Paper Rolls
$1,389GST Inc
All about Nobly Bundles
Cash Register Warehouse have custom made compatible hardware bundles which are compatible with Nobly Point of Sale.
Bundles are a great way of saving money but purchased multiple products as a package.
If you would like us to put a custom POS Bundle together for your business, simply let us know which products you would like to purchase and we will provide the best price available.
Have any questions? Why not contact our POS team via phone or email and we will happy provide you with any information required in relation to Nobly POS. We have a range of supported (recommended) hardware available.