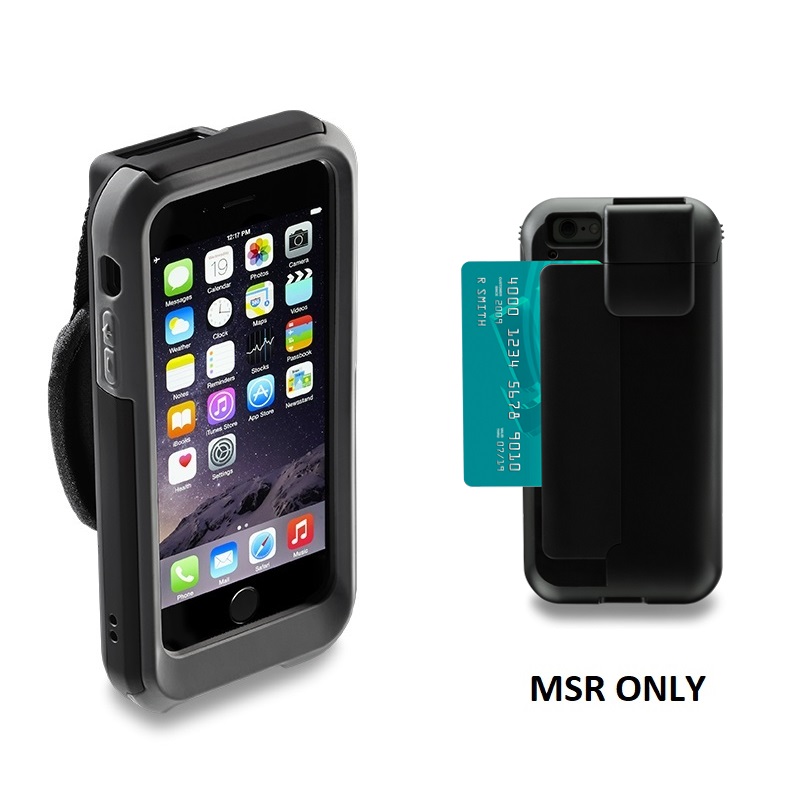 Linea Pro 6 for iPhone 6/6S, MSR only
Brand: Infinite Peripherals
Linea Pro 6 compatible with iPhone 6 & 6S.
This version comes with a MSR (Magnetic Swipe Reader) only.
Linea Pro 6 MSR Only Version
Compatible with Apple iPhone 6 & 6S, The Linea Pro 6 allows mobile workers to convert an iPhone into a powerful handheld solution for retail, warehousing, supply chain, ticketing and hospitality industries.
This Linea Pro 6 version has an integrated 3-track magnetic stripe reader.
The Magnetic Stripe Reader (MSR) allows you to conveniently & securely run cards through the 3-track bi-directional mag-stripe reader.
The Internal Li-ion battery (2040mAh) provides additional charge to the iPod or iPhone.
Optional Accessories can be purchased which include - Rugged Case & Holster with Shoulder Strap.