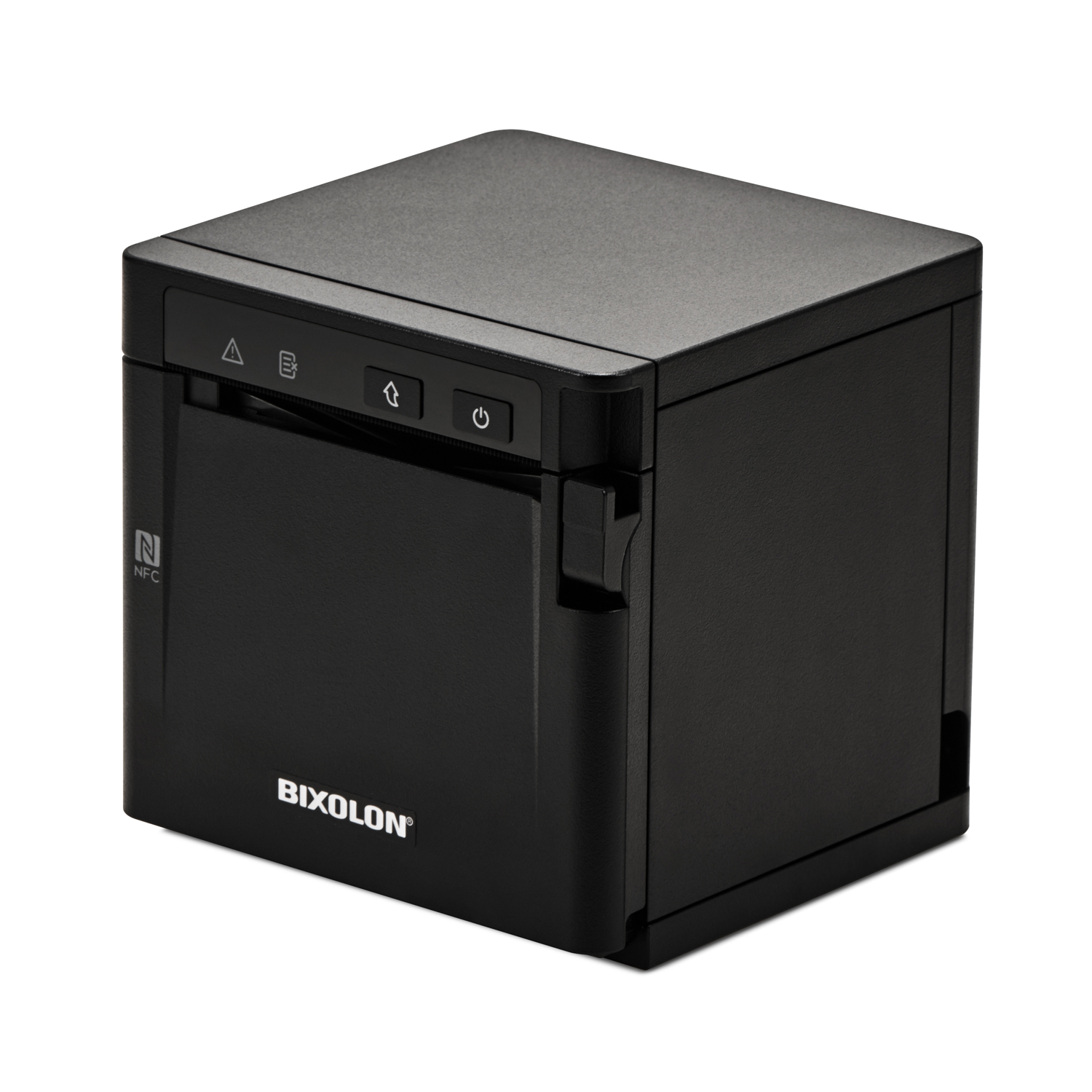 Bixolon SRP-Q300 mPOS Thermal Receipt Printer USB & Ethernet Interface
Brand: Bixolon
The Bixolon's SRP-Q300 mPOS Receipt Printer is compatible with all major operating systems including Android™, iOS™ and Windows®.
This version has USB & Ethernet Interfaces only.
Key Features & Benefits
Spill resistant (IP21)
125mm x 125mm x 128mm dimesions - around 50% smaller than traditional printers!
Charge tablet from the printer's tablet charging port (for iPad & Android tablets).
Fast 220mm/sec print speed
Front feeding and paper replacement
Bixolon SRP-Q300 Desktop mPOS Printer
The SRP-Q300 is a 3-inch Desktop mPOS Receipt Printer with compact design and various smart functions .

mPOS Ready
- Compatible with all major operating systems including Android™, iOS™ and Windows®
- Dual-band WLAN (5Ghz and 2.4 GHz)
- Dual-mode Bluetooth V4.2 Classic (MFi AP2 certified) and LE
- VMSM, NV image tool are supported via Q300 Utility through various connectivity (Bluetooth, WLAN, USB and NFC)
- Easy Bluetooth pairing, Wi-Fi configuration and printer configuration via NFC
Build Your Own mPOS
- B-gate for Q300 supports various USB peripherals, Web & cloud based printing
- MSR/SCR supported EMV L1/2 (PCI is not supported)
- Mini LCD Customer Display enabled by Q300
- Robust steel tablet stand safely secures a 10 inch tablet using locking mechanisms and 170° forward-tiling
Compact and Convenient
- Cube design optimizes space utilization
- 53% smaller than SRP-350plusIII
- Multiple cable paths allow for well-organized
cable management
- Fast printing speed up to 220 mm/sec
- All in one Plus™ Interface (Built in USB V2.0 FS + Ethernet) + WLAN/ Bluetooth V4.2
This product has a 2 Year Warranty.