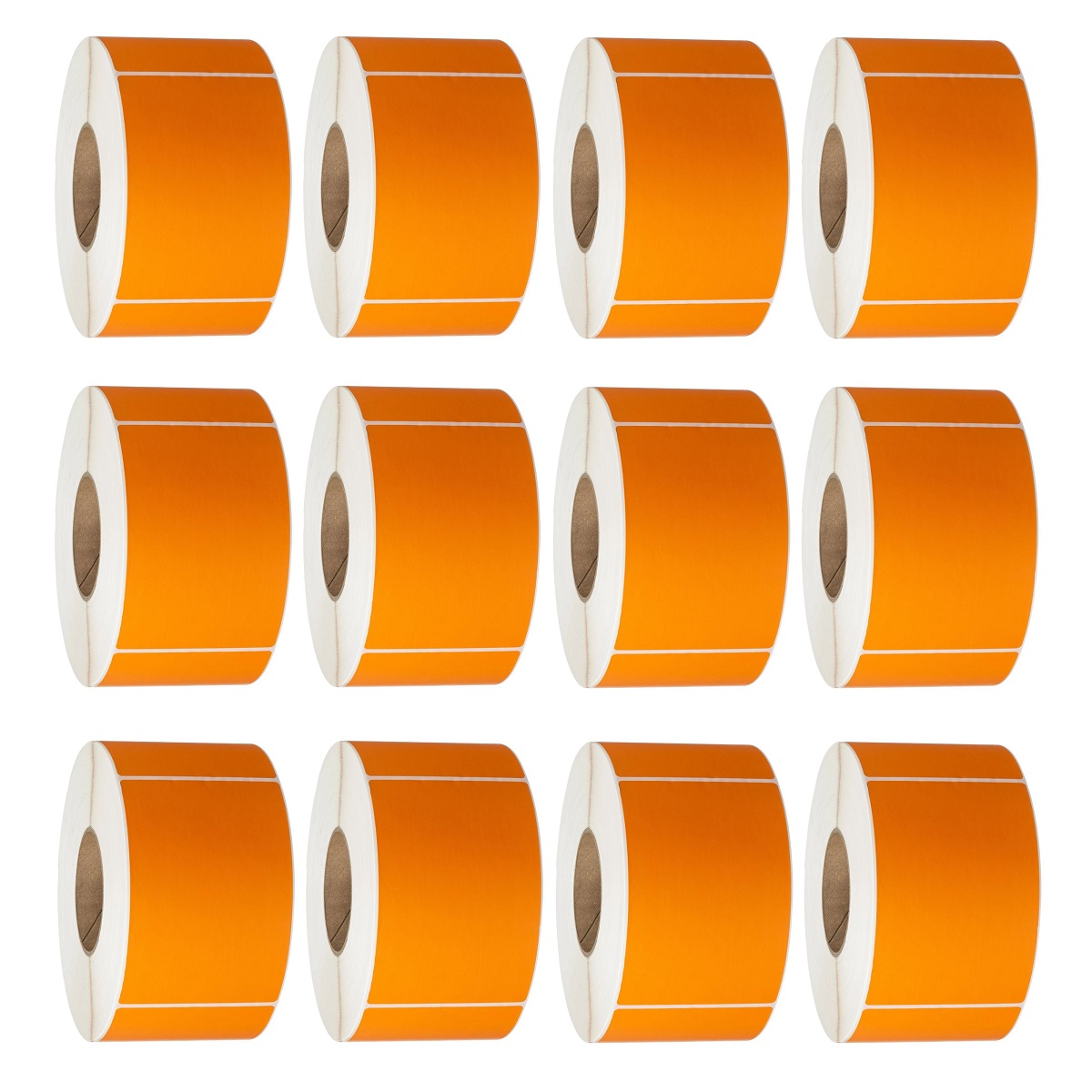 76x48mm Thermal Transfer Labels with 76mm Core Size (Orange) - Pack of 12 Rolls (36000 Labels)
Brand: Cash Register Warehouse
Thermal Transfer Labels 76x48 (mm) in size. 76mm Core Size and 3000 Labels per Roll.
This is a 12 Pack providing a total of 36000 labels.
76x48 (mm) Thermal Transfer Labels (Orange), 3000 Labels Per Rolls, 12 Rolls = 36000 Labels.
High quality plain paper labels
Specifications:
Orange Thermal Transfer label.
76mm wide x 48mm deep.
3000 Labels per roll.
1 Label across.
76mm core.
Perforated between each label.
Permanent Adhesive.
* Thermal Transfer (TT): Thermal Transfer printing is when the heat from the printhead is applied to the ribbon. The material on the ribbon is then transferred to the label media.