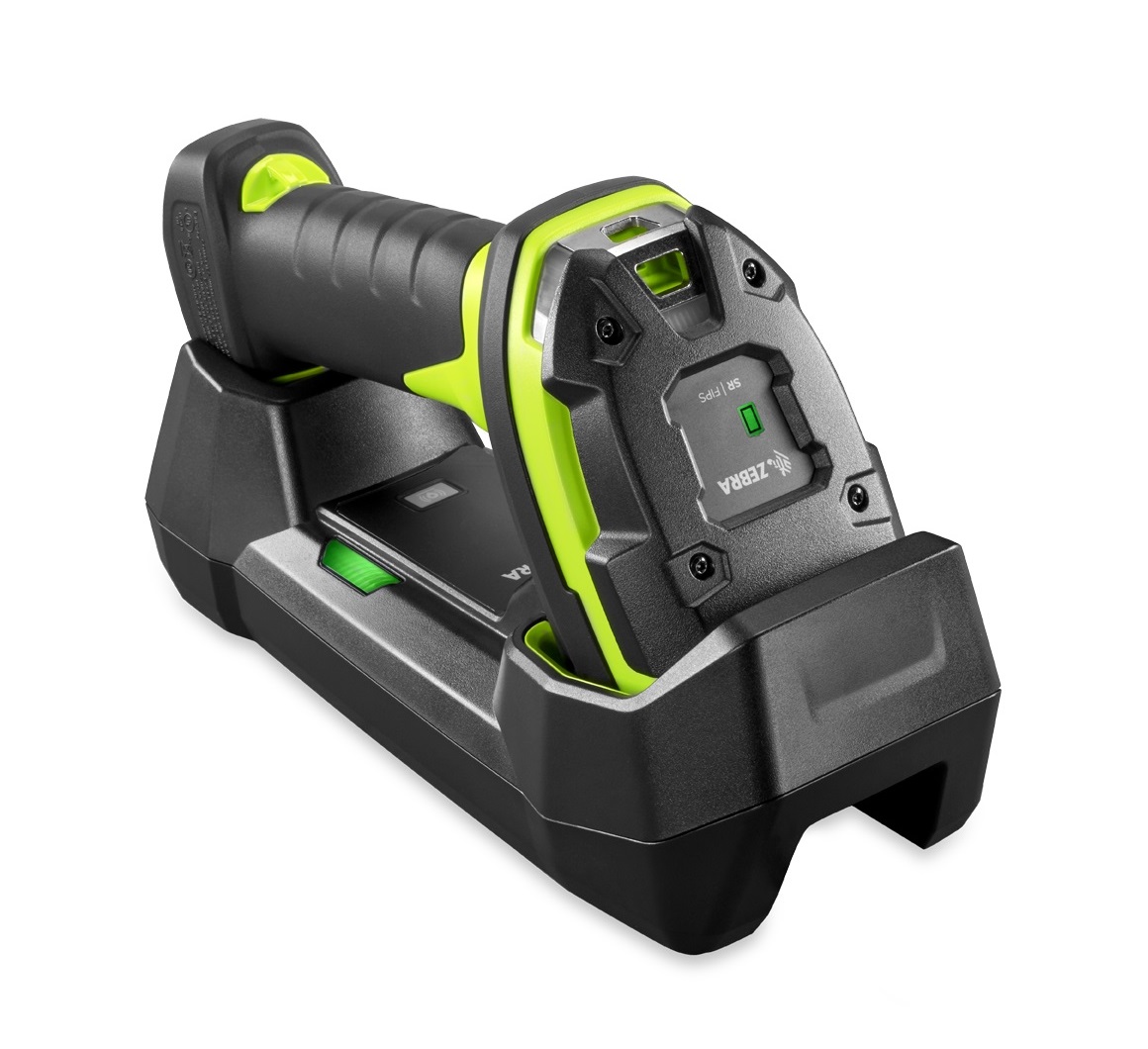 Zebra DS3678 2D-ER Industrial Bluetooth Scanner Kit USB Black
Brand: Zebra
Zebra DS3678 2D-ER Industrial Bluetooth Scanner Kit USB Black

DS3678-ER Rugged Green Vibration Motor Standard Cradle USB (No Line Cord) KIT: DS3678-ER2F003VZWW Scanner, CBA-U42-S07PAR Shielded USB Cable (supports 12V p/s), STB3678-C100F3WW Cradle, PWR-BGA12V50W0WW Power Supply, CBL-DC-451A1-01 DC Cable - Add CAIEC power cable
Give your workers unstoppable performance in the toughest environments with the corded DS3608-SR and cordless DS3678-SR ultra-rugged 1D/2D handheld scanners. Your workers get lightning fast capture of any 1D or 2D barcode in virtually any condition up to 5 ft./1.5 m away, a multi-code feature that can capture up to 20 barcodes on one label simultaneously, a design that is practically indestructible, plus unrivaled manageability that makes staging and everyday management easier than ever.
Note - IP Rating
3600 series Scanners are IP67
3600 series Cradle are IP65
Need help choosing the right scanner? Try the Rugged Scanner Selector Tool
This product has a 3 Year Warranty.