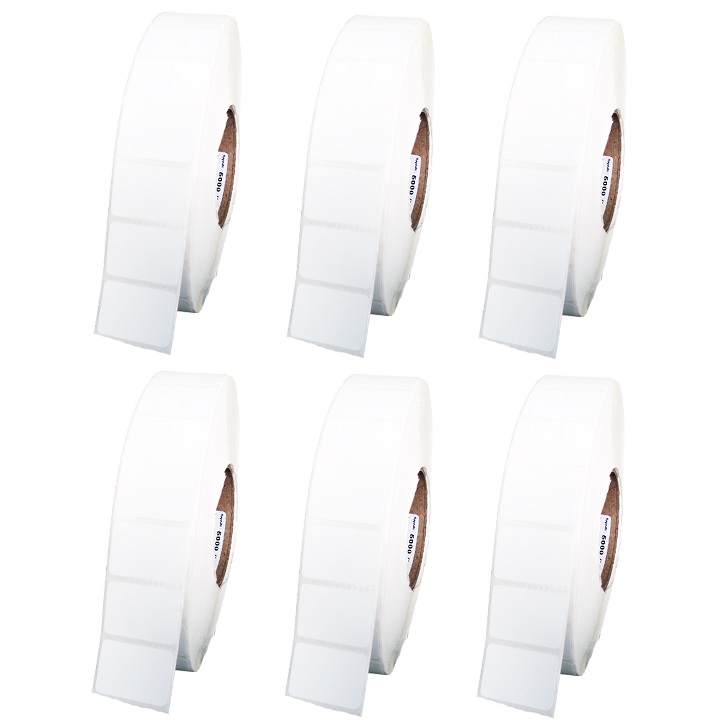 Zebra 50x28mm Direct Thermal Labels - Pack of 6 Rolls (12000 Labels)
Brand: Cash Register Warehouse
Zebra 50x28 (mm) Direct Thermal Labels with a 25mm core.
There are 6 Rolls in total with 2000 Label per Roll giving you are total of 12000 Labels.
50x28 Direct Thermal Labels
Zebra 50x28 Direct Thermal Labels, 2000 Labels Per Rolls, 6 Rolls = 12000 Labels.
High quality coated paper labels to not only increase the quality of the printed label but to also increase the life of your Direct Thermal printer (reduces wear on the print head as replacement print heads are expensive).
Specifications:
Permanent Adhesive

50mm wide x 28mm deep

2000 Labels per roll

1 Label across

25mm Core

minimum order 6 rolls

*Direct Thermal (DT): Direct Thermal printing is where the printhead comes in direct contact with the label media. There's a coating on the label media that turns black as heat is applied to it. Because of this, no ribbon is required.