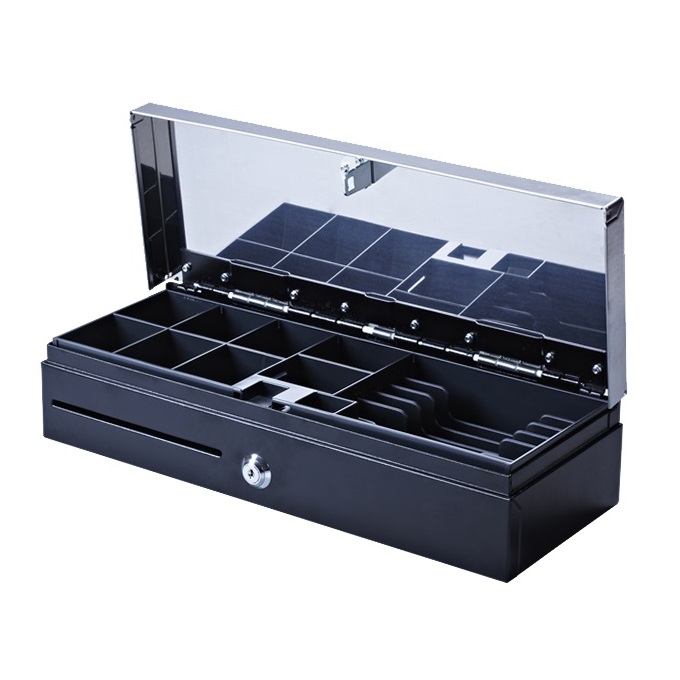 VPOS Heavy Duty Flip Top Cash Drawer with RJ12 Connection
Brand: VPOS
The VPOS Flip Top Cash Drawer is a top opening Point of Sale Drawer for space saving and also great to mount into a bench top.
It comes with an RJ12 (telephone style) connection which connects to the receipt printer and opens automatically. You can also use a key to open it manually if you don't require it to connect to a POS System.
The VPOS Fliptop Cash Drawer is a perfect space saving solution.
It is powered via receipt printer or can be opened manually using a key.
Features
6 Note 8 Coin Slots
Includes cash tray insert & locking lid
Black Colour
Stainless Steel Top
24Volt (RJ11 Connection - Can Plug Into Receipt Printer)
Dimensions: 460mm (W) x 170mm (D) x 100mm (H)
Warranty: 36 Months Return To Base Warranty