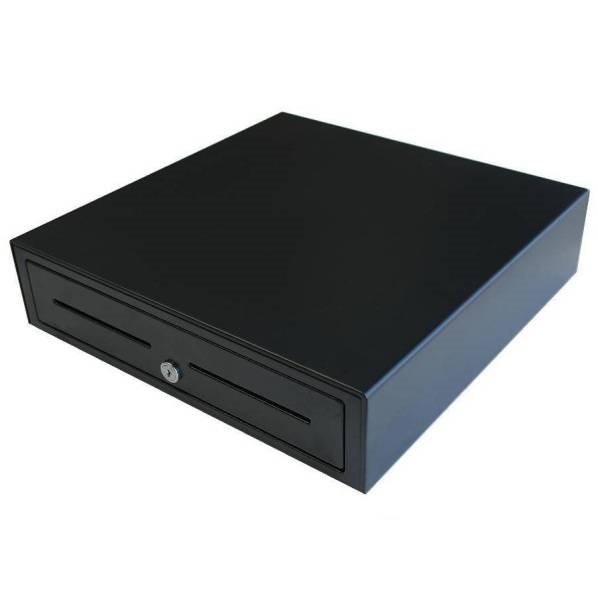 Posbox EC410 Heavy Duty Cash Drawer with RJ12 Connection
Brand: Cash Register Warehouse
The POSBOX EC-410 is a heavy duty Point of Sale Cash Drawer. It comes with an RJ12 Connection to plug direct into your receipt printer.
The POSBOX EC-410 Cash Drawer is a heavy duty solid steel cash drawer designed to connect to the DK (Drawer Kick) port located on the back of the receipt printer. The EC-410 can also be used as a manual cash drawer via key.
Other optional Accessories are available with this cash drawer include under counter mounting bracket, spare keys, lockable lid and additional inserts.
MAIN FEATURES
Solid Steel Construction - 5 Note Holders, 8 Coin Slots
2 Cheque/Media Slots
Steel Runners & Derlon Rollers - 24V Solenoid
1.6M Cable with RJ12 plug (Standard Receipt Printer Connector)
Black Colour Only
Dimensions: 410mm (w) x 415mm (d) x 100mm (h)
Weight: 6.8Kg
Can connect to Receipt Printer or Manually Opened by Key
1 Year Manufacturers Warranty