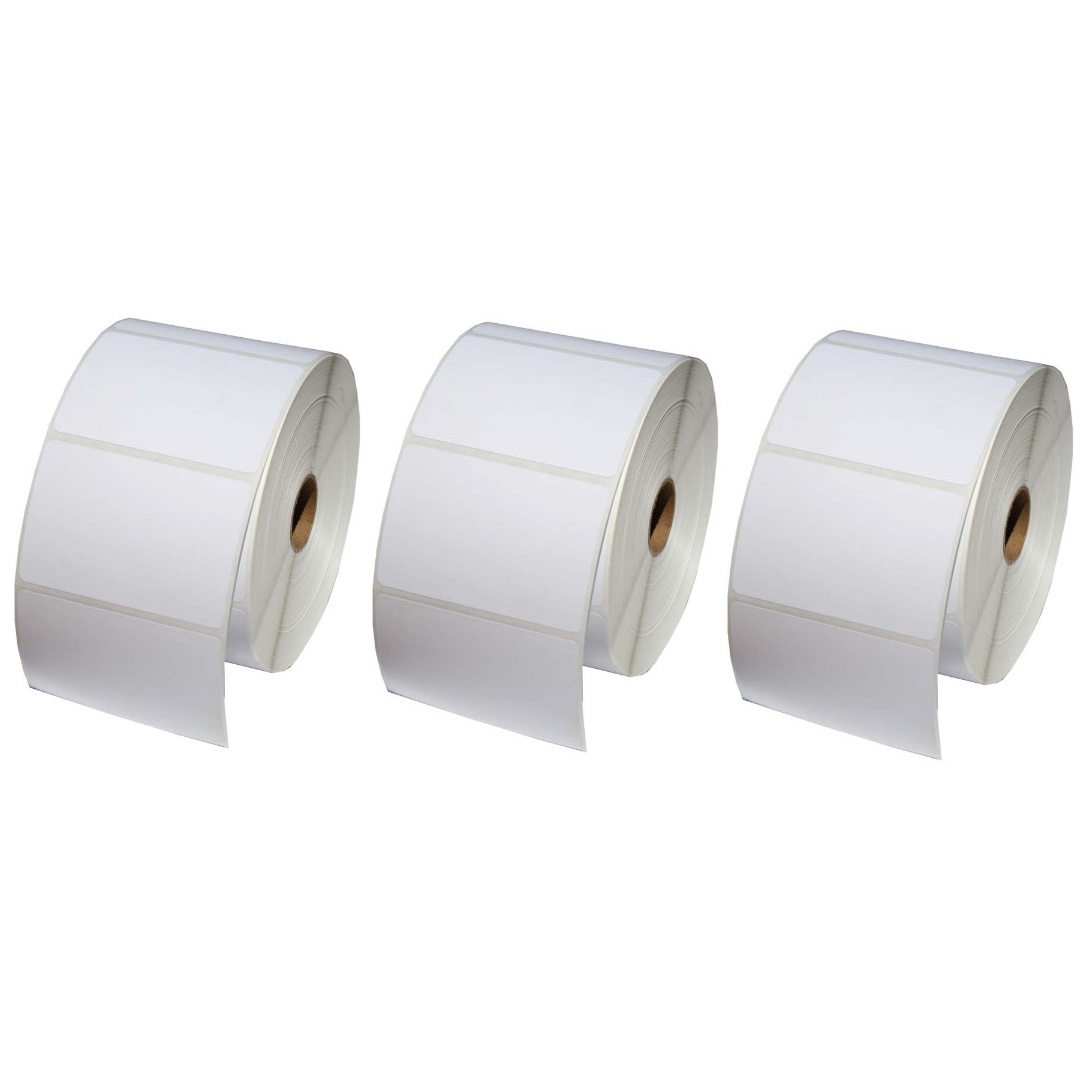 Weatherproof 100mm x 50mm Poly Thermal Transfer Labels - Pack of 3 (3000 Labels in Total)
Brand: Cash Register Warehouse
Durable 100x50 Poly Weatherproof Thermal Transfer Labels with a 40mm Core size. This 3 pack of 100mm x 50mm rolls gives you a total of 3000 Labels.
100mm x 50mm x 40mm (core) weatherproof labels
These high quality and durable Thermal Transfer Labels are 100mm (w) x 50mm (h) with 40mm Core Size and ideal for places where you get moisture or even need to hose them down. Great for places that are prone to sunlight and water.
This is a 3 Pack (one box) of labels. There are 1000 labels per roll giving you a total of 3000 labels in total.
QTY/CARTON: 3
WIDTH: 100 mm (4 in)
LENGTH: 50 mm (2 in)
CORE DIAMETER: 40 mm (1.5 in)
LABELS/ROLL: 1000
FORM: Roll
MEDIA TYPE: Thermal Transfer
Perferated: No
ADHESIVE TYPE: Permanent
GRADE: Premium