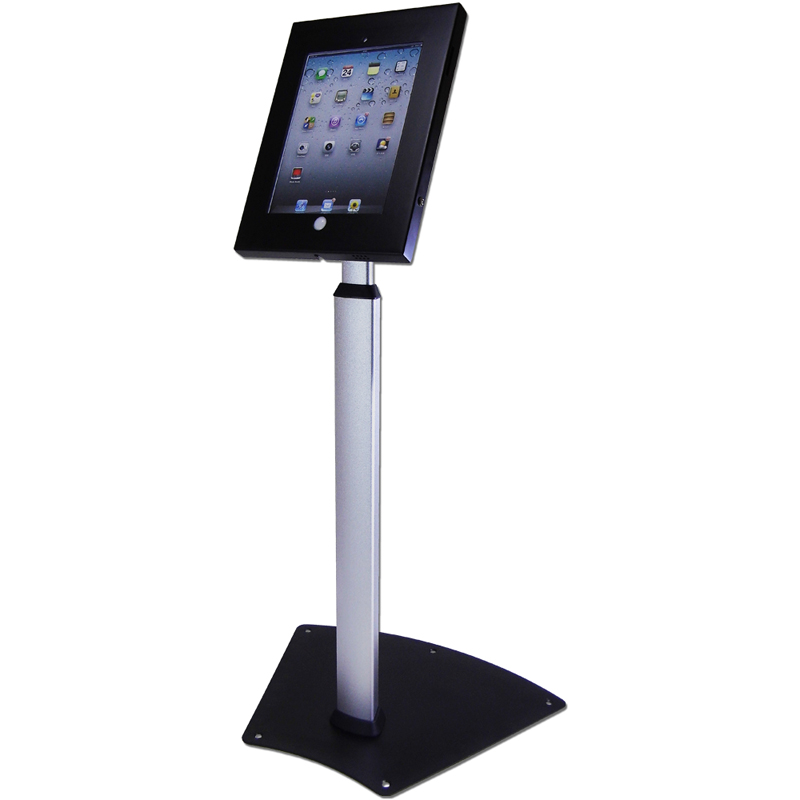 Optima tilt floor enclosure for iPad 2,3 & 4
A sleek compact floor display enclosure stand for the iPad2,3 and 4. Made out of two perfectly formed powder coated steel shells that elegantly displays, protects and secures your iPad on a floor stand. This secure tablet enclosure with floor stand is ideal for product presentations at service desks, retail, hotel receptions, showrooms and expo's. The Optima Enclosure can be tilted 160 degrees to allow for two way use. This product is also designed with security in mind with two tamper resistant security screws preventing the iPad from being removed once it?s installed.
The enclosure can be mounted in either landscape or portrait positionsFeatures
Robust and theft resistant iPad enclosure compatible with iPad 2,3 & 4.
Constructed from a mixture of powder coated sheet metal and aluminium.
The power and communication cable is routed through the rear of the enclosure and down the rear shaft of the stand.
The home button is open or can be blocked.
The iPad enclosure is secured closed by tamper resistant security screws.
The counter stand can be secured by screws through four fixing holes.
Please note: iPad is not included