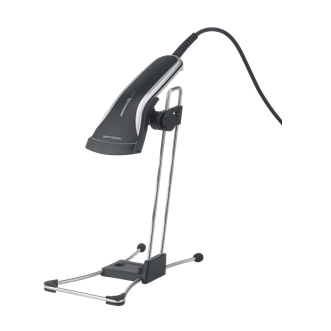 Opticon OPR-2001 Laser Barcode Scanner with USB Interface (Stand Included)
Brand: Opticon
This sleek Barcode reader from Opticon features a compact and stylish yet lightweight design.
The OPR2001's uniquely ergonomic design and comfortable housing not only makes it a natural fit to your hand, but also gives it a comfortable feel.
Features
Comes with a Stand
!
Handheld Laser Scanner
Small form factor
100 scans/second
The integrated auto trigger mode together with the dedicated stand enables hands-free operation
Ultra-lightweight, yet solid scanner withstands drops up to 1.5 meter onto concrete.
Available in USB and RS232 Interface