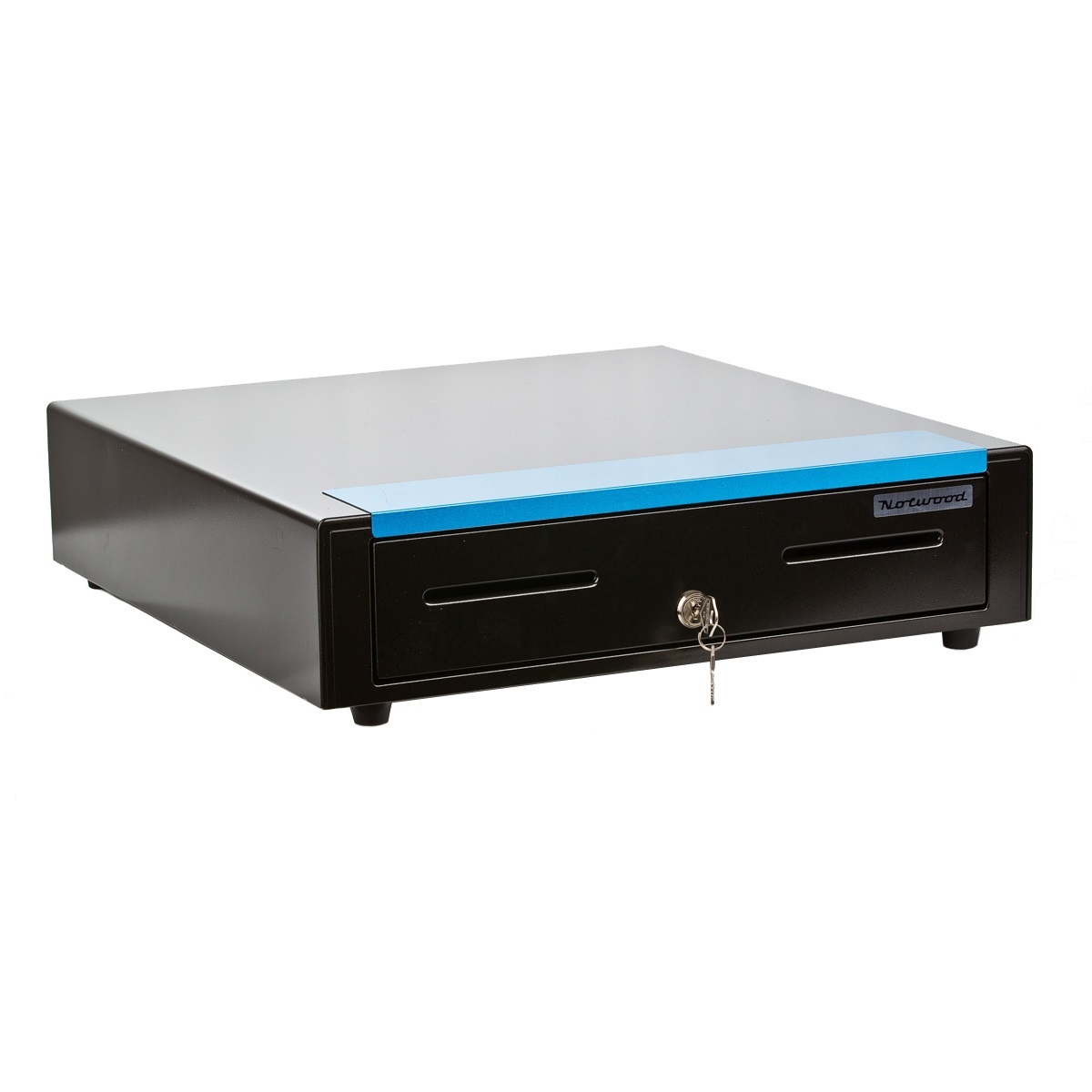 Norwood 107M3 Heavy Duty Australian Made Cash Drawer with RJ12 Connection
Brand: Norwood Cash Drawer
The Norwood 107M3 is an Australian Made heavy duty Cash Drawer.
Designed for the hospitality industry, the 107M3 is super strong and has an RJ12 Connection so you can plug it into a Receipt Printer or POS System to open Automatically.
Norwood 107M3 Heavy Duty Cash Drawer
The Norwood 107M3 is the the most popular cash drawer in the Norwood Range.

Australian Made Cash Drawer with High Class Quality

Main Features
Manual front key release (tri-position lock).

2 media slots for depositing documents into separate areas under insert - no need to open the drawer.

Jumbo money tray.

Removable A.B.S. money tray

Optional metal lockable lid for insert.

Stainless steel top plate.

Activity bell.

Computer white baked enamel textured finish or powder black enamel.

Standard Tray/Insert Configuration - 6 coin/5 note + 2 rear sections - Options Available
Size: 440mm (W) x 460mm (L) x 105mm (H) excluding rubber feet
3 Year Warranty on the Drawer & 10 year Warranty on the Lock
Cash Drawer Insert Options
6 coin/5 note + 2 rear sections - Standard

5 coin/6 note

4 Note/8 Coin