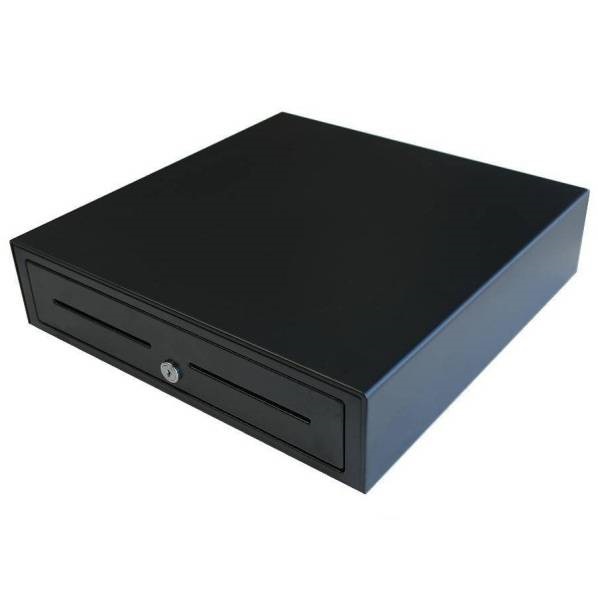 Nexa CB900 POS Cash Drawer with RJ12 Connection
Brand: Nexa POS
The Nexa CB900 is a heavy duty POS cash drawer with 5 Notes & 8 Coin Sections (Removable Coin Tray). This CB900 has a 24 Volt Solenoid, RJ12 Connection (telephone style) designed to plug into the Drawer Kick "DK" Port of a Receipt Printer. You can also use these to connect directly to a POS Terminal so long as the port you are connecting to is also 24v. The CB-900 can also be used as a manual cash drawer and opened using a key.
Nexa CB900 Cash Drawer has 5 notes, 8 coin sections and made from robust steel and designed to withstand even the most demanding point of sale environments.
Nexa CB-900 Cash Drawer can open via Receipt Printer or Manually Opened by Key
FEATURES
Metal note clips
410 (w) x 420 (d) x 100 (h)
Media slots
5 note, 8 coin
Adjustable insert
Removable coin boat
Can connect to Receipt Printer or Manually Opened by Key
Mounting bracket available.
2 YEAR WARRANTY