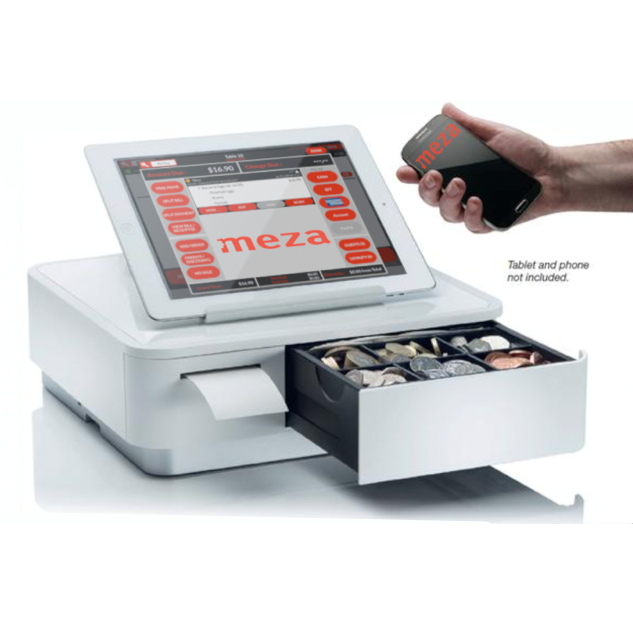 Meza iPad Point of Sale Software - Free Trial
Brand: Meza
Meza iPad POS Software
is the Point of Sale Software Your Customers Are Raving About.
Turn Your iPad Into a Point of Sale SystemSimple to Use
Meza is cloud based and uses iPads. No more clunky, static point of sale terminals. You can turn your iPad into a POS in minutes.
Affordable
With almost no set-up cost, a low monthly subscription and minimum staff training - Meza POS can be implemented into any business.
Customer App
Your customers can now browse the menu, call a waiter, order and pay using the guest app Meza Connect, and they don't even have to be in the shop.
The Meza POS Software enables you to monitor the order flow through the venue giving an overview of the tables, order progress, staff management, billing and reporting. Cash-up is simply a matter of selecting a button and printing a report. Meza is the ultimate tool to ensure you run a very tight ship. And with our Remote Venue Management feature you are able to run that ship from anywhere
!
Download FREE TRIAL of Meza Point of Sale Software