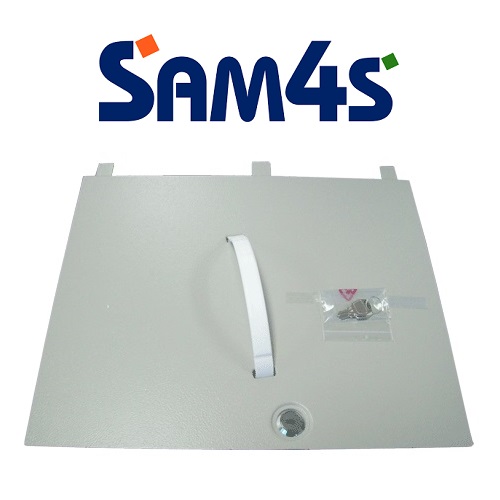 Lockable Lid for Sam4s Cash Register Inserts
Brand: Sam4s
Lockable Lids compatible with Sam4s Cash Registers with full sized drawers. These lockable lids fit the internal 4 Note, 8 Coin money trays/inserts.
These lockable lids fit onto the 4 Note, 8 Coin Cash Drawer Inserts for the Sam4s Cash Registers. They secure your money which is great for when you are transferring between locations or to a safe.
The models these are compatible with are:
ER380M, ER390M, ER420M, ER430M, ER5200, ER5200M, ER650, ER920, SER7000, NR510, NR-520, ER265RALB, ER260RALB, ER180UDL, ER920, ER-940, SPS320, SPS340 & SPS530.