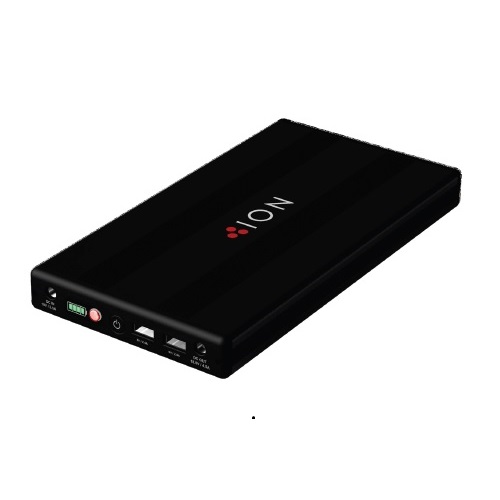 ION Xenon Portable UPS Battery Backup 150W/40.2A
Brand: ION
ION Xenon Portable Battery Backup 150Wh / 40,200mAh
ION Xenon Portable UPS Battery Backup 150W/40.2A.
ION Xenon is a compact portable external battery backup solution designed to power all of your portable devices. With its stylish aluminium housing and 4 level LED battery indicator Xenon will keep you online and looking good. The ION Xenon has a huge capacity of 40,200mAh in a small foot print with two 12Watt USB ports to power your phone, tablet or any USB device as well as one 18.5V 4.5A Max via a 2.5mm DC Jack, perfect for powering compatible laptops and tablets.
Main Features:
2 Year Advanced Replacement Warranty*
2 USB ports to charge any USB Devices
Huge Capacity of 40,200mAh
4 Level LED Battery Indicator
Stylish rugged aluminium housing
1x 18.5V 4.5A output to charge laptops / tablets
*Product specifications are subject to change without further notice.
*2 Year advanced replacement warranty, please refer to the ION website for more information.