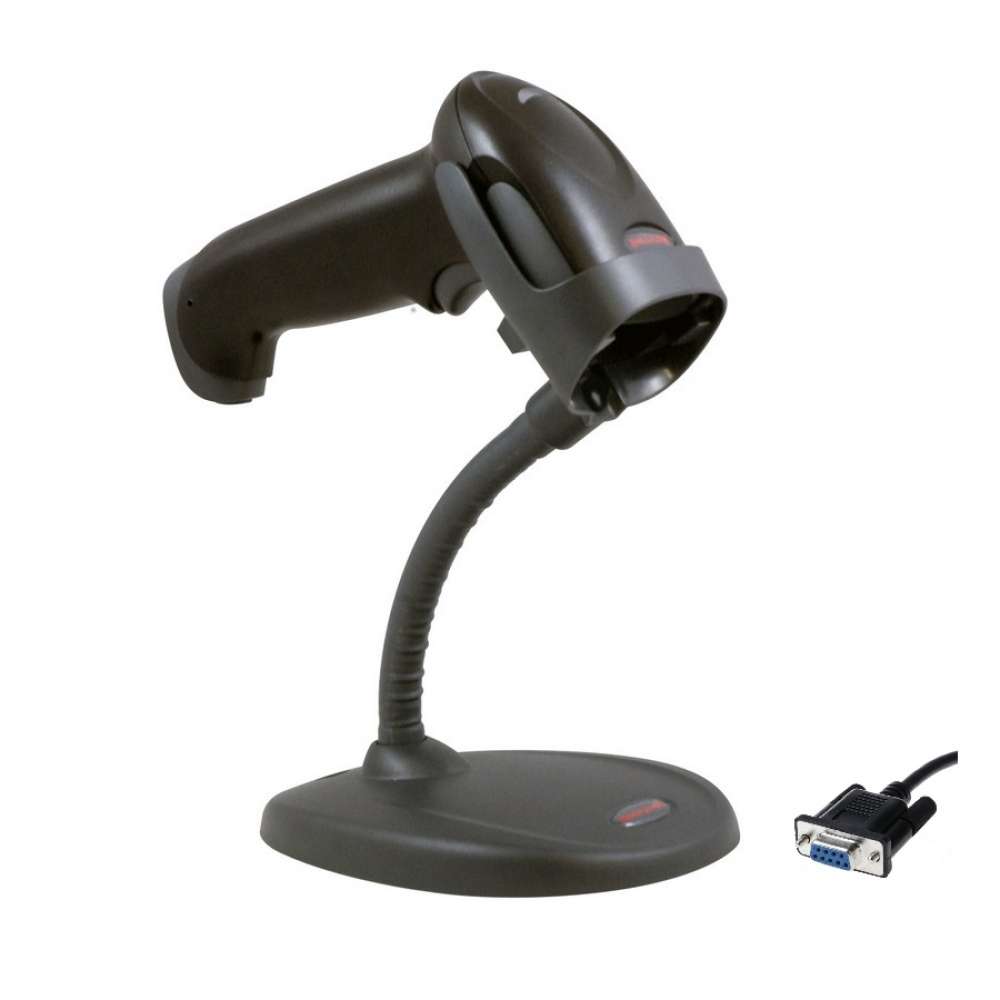 Honeywell 1250G Laser Barcode Scanner with Serial/RS232 Interface (Stand Included)
Brand: Honeywell
5 Year Warranty with the Honeywell 1250G Barcode Scanner. This version of the 1250G is a 9 Pin Serial (RS232) connection and has a hands free stand included.
You may require a power supply depending on whether the port you are using is powered and able to provide enough power.
Honeywells Voyager 1250g single-line laser barcode scanner is simple to set up and provides aggressive reading of linear barcodes.
The 1250g barcode scanner is capable of reading barcodes up to 23 inches away reducing reach-related fatigue and improving employee comfort.
For users that require hands-free scanning an easy-to-assemble stand increases throughput by incorporating automatic in-stand detection. Features optimized laser scanning technology to read poorly printed or damaged barcodes.
MAIN FEATURES
Serial/RS232 Interface

Extended Depth of Field: Scans a 13mm Barcode as far away as 447mm away

Automatic Interface Detection: Supports all popular

interfaces in one device Such as USB & RS-232 (Serial)

CodeGate(R) Technology: Enables users to ensure that the desired bar code is scanned before transmitting data

Superior Out-of-Box Experience: Simplifies setup

Ergonomic Design: Fits comfortably in most hands,

reducing user fatigue in scan-intensive applications

Weight: 133g

5 Year Factory Warranty
This version comes in black and a Hands Free Scanning Stand