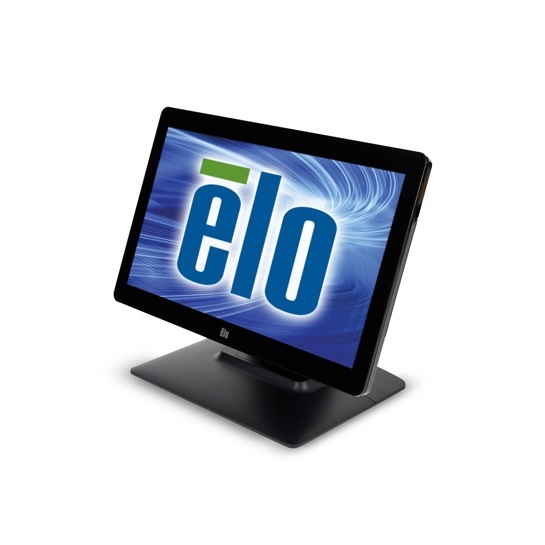 ELO M-Series 1502L 15 Inch LED Touch Screen Monitor
Brand: Elo Touch Screens
ELO M-Series 1502L 15 inch LED Touch Monitor - IntelliTouch Pro, USB touch interface, Antiglare, 1366 x 768, Black
ELO D/TOP 1502L Z-BEZEL INTELLI VGA/HDMI USB BLK
ELO M-Series 1502L 15 inch LED Touch Monitor
- IntelliTouch Pro, USB touch interface, Antiglare, 1366 x 768, Black
The Elo M-Series 1502L widescreen LED touch monitor is a modern and stylish interactive solution for customer engagement and employee effectiveness at the point of sale. The sleek wide aspect ratio touchscreen features full HD edge-to-edge glass with display area real estate to showcase engaging, memorable and rewarding content. An HD display model is available for transactional and other applications not requiring 1920x1080 resolution. For environments where space is scarce, the 1502L is an ideal POS terminal screen or stylish interactive information display. Built to withstand the rigors of continuous public use, the 1502L is well suited for high use retail venues. The sleek, thin look pairs well with any modern store environment.
The multiple mount and stand options ensure installation flexibility and accommodate desktop use as well as wall- and pole-mount with standard VESA mount patterns.
Optional color coordinated retail accessories include a Magnetic Stripe Reader (MSR), customer display, barcode scanner and Near Field Communication (NFC) adapter for mobile payments and increased compatibility with the latest point of sale applications. The accessories are easily installed by the user, providing an elegant, integrated solution and eliminating the need for external brackets or attachments.
The 1502L is offered with IntelliTouch Pro projected capacitive (PCAP) touch technology in a zero-bezel design with 10-touch interaction and an anti-glare surface.
Sleek and modern widescreen design with built for touch reliability

Energy savings using LED technology

10 touch projected capacitive (PCAP) touchscreen

Full HD Edge-to-edge glass display with anti-glare for retail interiors

Installation flexibility with mounting in portrait, landscape and table-top orientation, adjustable height stand

Configurable with integrated retail accessories including Magnetic Stripe reader (MSR), Customer display, Barcode scanner and NFC for mobile payments

Typical power consumption: 8.7W

Warranty: 3 years standard

What's in the Box
QIG, Japan Class-B TM info sheet, User Manual CD, 40W Power Brick with Clipped-in plugs, Mini-VGA to VGA cable (mini-VGA to DE-15 male), USB cable (USB Type A plug to USB Type B plug), HDMI cable, Audio cable, 2 cable clamps, 2 tie wraps
This product has a 3 year warranty.