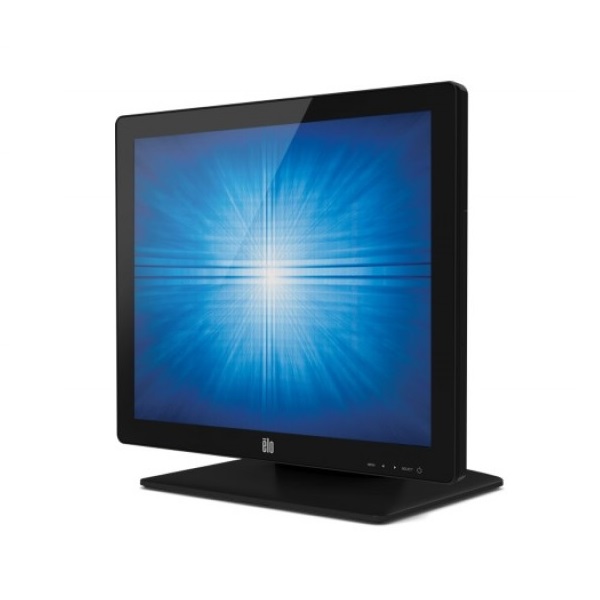 Elo 1717L 17" Touch Screen Monitor with Resistive Touch Panel
Brand: Elo Touch Screens
The Elo 17" Point of Sale Touch Screen Monitor has an LED Backlight, Resistive Touch Panel, VGA Output and connects via USB or Serial for Touch Interface. 
It also comes with a 3 year warranty.
Elo 1717L 17" Touch Monitor
The 1717L touch monitor is built to withstand the rigours of continuous public use with a rugged built for touch design. Its stylish, thin and modern look is coupled with a retail focused feature set and is an attractive solution for commercial touch monitor needs. It is well suited for high use public venues where point-of-sale,point-of-information, point-of-service,loyalty systems, and shelf-level and counter top interactive digital signage are found.
1717L 17-inch LCD (LED Backlight) Desktop
VGA video interface
AccuTouch
USB & RS-232 touch controller interface
Zero-bezel
Anti-Glare
Black
What's in the Box?
QIG, Japan Class-B TM info sheet, User Manual CD, VGA cable (DE-15 male to DE-15 male), USB cable (USB Type A plug to USB Type B plug), AU/NZ power cable C5 E501749 , Stand base assembly, Filler Plate
This product comes with a 3 year warranty.