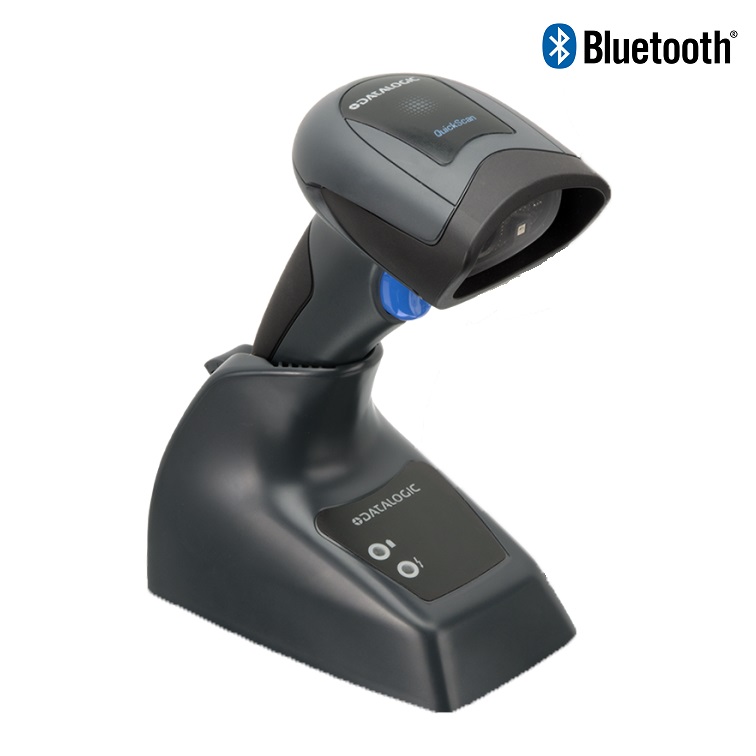 Datalogic Quickscan QBT2131 Bluetooth Imager Barcode Scanner USB Interface Black
Brand: Datalogic
The Datalogic QBT2131 Wireless Barcode Scanner is an affordable Bluetooth linear imager with a 25m range. It is capable of scanning 1D Barcodes and charges from its USB connected base station (Cradle). 
Datalogic QuickScan QBT2131, Bluetooth, Kit, USB, Linear Imager, Black
(Kit includes Imager, Base Station and USB Cable.)
The QuickScan QBT2131 cordless scanner is a entry level linear imager which provides the customer with the flexibility of scanning various 1D bar codes in a working area of 25.0 m / 82.0 ft away from the host.
This scanner features a decent Depth of Field scanning range and an extra-wide scan angle creating long and sharp scan lines for reading long bar codes at a closer distance. The long life and fast-charging user replaceable battery supports longer working hours in between charging.
The QBT2131 imager can pair up directly with the host Bluetooth device and can be charged using a direct micro USB cable from the host.
This product has a 3 year warranty.