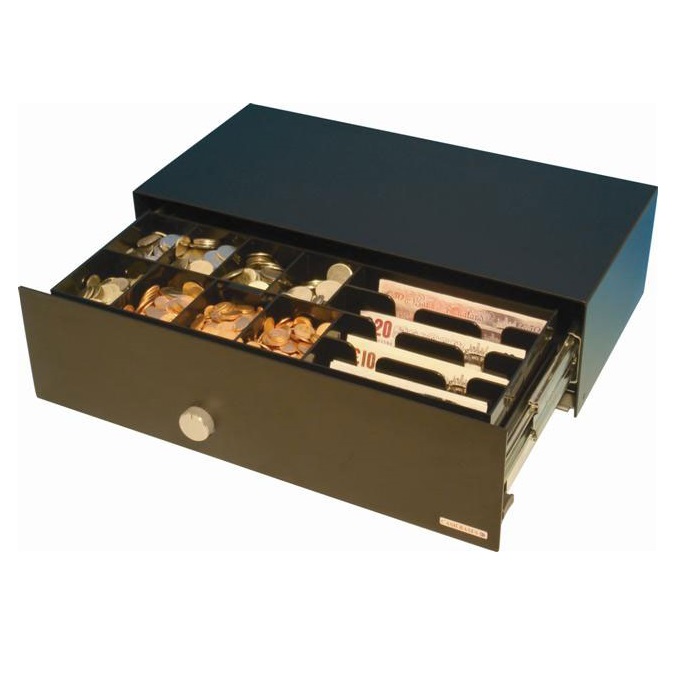 Cash Bases Micro-0023 Cash Drawer with RJ12 Connection
Brand: Cash Bases
The Cash Bases Micro-0023 Cash Drawer has 4 Vertical Notes & 8 Coin Sections with an RJ12 connection (Telephone Style).
The Cash Bases Micro-0023 Cash Drawer is a 24 volt cash drawer with RJ12 connection which is receipt printer driven.
This unique cash drawer is short opening and slides directly out. It is the shortest opening cash drawer available and have a very short depth.
The Micro-0023 has 4 vertical note sections and 8 coin sections and is black in colour.
Main Features:
4 Vertical Notes, 8 Coin Compartment
Size: 453mm Wide x 225mm Deep x 130mm High
24V Solenoid with RJ11/RJ12 Interface - Receipt Printer Compatible
Media Slot and Key Locakable
This product has a 12 Month Warranty.