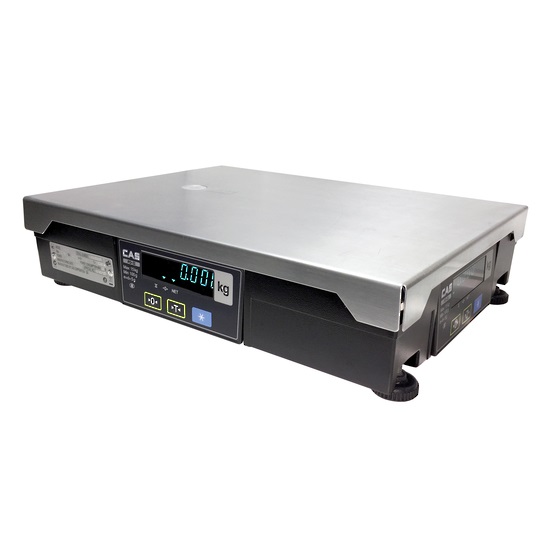 CAS PDII Weight Only Scale with Serial (RS232) Interface for POS Integration
Brand: CAS Scales
CAS PDII Point of Sale Weight Only Scale with RS232 Interface.
This is a well known POS Integrated Scale for many Point of Sale Systems and Software Vendors on the market.
The CAS PD-II scale is a weight only check out Scale. It is capable of connecting to a number of Systems including PC, Uniwell, TEC and Samsung, as well as a large variety of POS equipment. Accuracy, reliability and performance are hallmark features of CAS scales and the PD-II model is no exception.
Main Features
RS-232, IBM, characteristic serial
Quick settling time through advanced filtering techniques
Small dimensions and low profile design
Rugged and durable stainless steel platter and Die Cast Alloy Body
Adjustable feet for easy height adjustment
15 kg weighing capacity