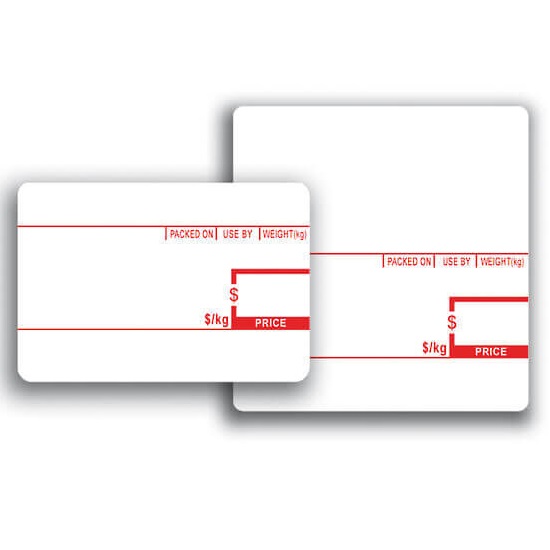 58mm x 60mm Pre-Printed Scale Labels - 30 Rolls per Box
Brand: CAS Scales
The CAS 58x60 Scale Labels Pre-Printed are for use with businesses including Butchers, Fruit Shops and Deli's. They are available in Red or Blue and designed to be printed directly from a Scale.
Sold by carton, each carton containing 30 rolls. 500 Labels on each roll. (15000 labels)
CAS 58x60 Scale Labels (Pre-Printed) - 30 Rolls (Optional Red or Blue - if not selected, we ship Red automatically).
CAS LS Thermal Label Rolls come pre-printed in red with $, $/kg, Packed, Use by Dates and Weight.
Size: 58x60mm
Core Size: 40mm
Sold by carton, each carton containing 30 rolls. 500 Labels on each roll. (15000 labels)