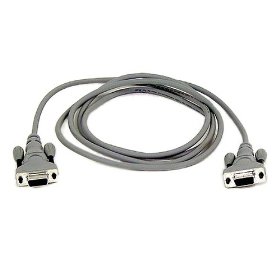 PC to Casio Cash Register Interface Cable
Brand: Cash Register Warehouse
This Casio PC cable provides the ability of connecting your current Casio Cash Register to a Windows Platform Computer. It has a Female DB9 Connection on one end and a Female DB9 connection on the other. You may also require a USB to Serial Converter if your current PC doesn't have an RS232 Port.
The CASIO PC to Cash Register Cable is a customised cable and CAN NOT be found in your local computer shop.
They have customised Pin Layouts.
If you feel that you have the expertise in creating your own
!
Just send us an email with your details and we can send you a Free Cash Register Cable Diagram.
After all, we are here to help
!