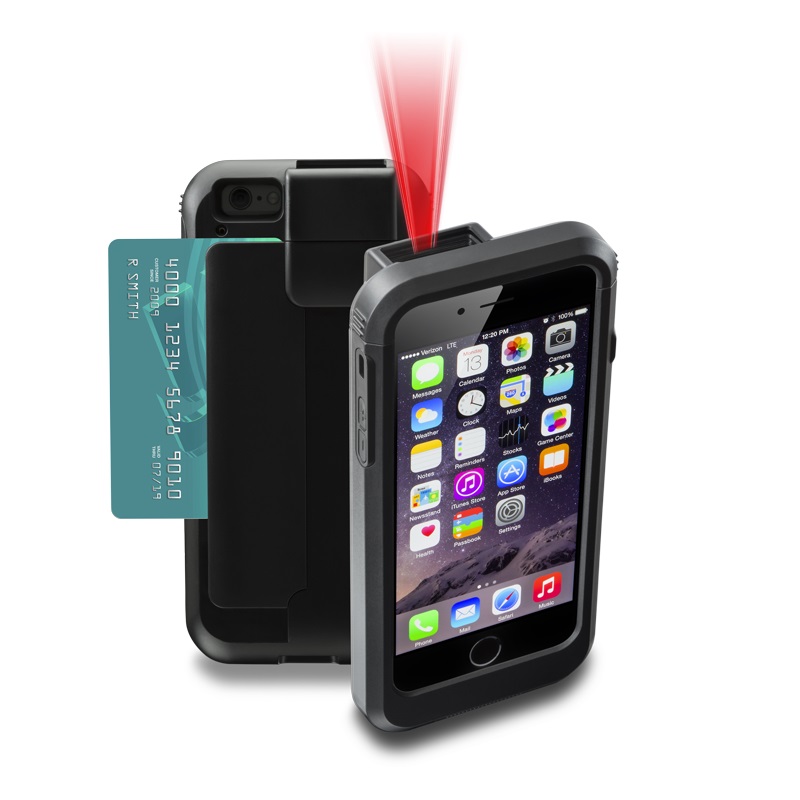 Linea Pro 7 compatible with iPhone 6/6S/7/8, MSR, 1D Barcode Scanner & Bluetooth Interface
Brand: Infinite Peripherals
Infinite Peripherals Linear Pro 7 Sled Style Barcode Scanner compatible with iPhone 6, 6S, 7 & 8. 
This model comes with a Magnetic Swipe Reader (MSR), 1D Barcode Scanner & Bluetooth.
Linea Pro 7 Barcode Scanner
Linea Pro 7 for Apple iPhone 6, iPhone 6s, iPhone 7 & iPhone 8.
The Linea Pro 7 allows mobile workers to convert an iPhone into a powerful handheld solution for retail, warehousing, supply chain, ticketing and hospitality industries.
The Linea Pro 7 integrates a 3-track magnetic stripe reader, 1D barcode scanner and optional bluetooth and RFID reader into a compact case with direct communication via Apple's Lightening connector.
Product Features
Li-ion Battery, Lightning Connector, Bi-directional MSR

Compatible with iPhone 6, iPhone 6s, iPhone 7, iPhone 8

Up to 16,850 scans in a period approximately 26 hours on a full charge (depending on use)

148 grams (5.2 oz.) without iOS Device

Functions
Magnetic Stripe Reader: Conveniently and securely run cards through the 3-track bi-directional mag-stripe reader.
Barcode Scanner: Read all the most widely used barcodes in business today with either 1D laser or high performance 2D engines.
Battery: Li-ion Battery, Lightning Connector, Bi-directional MSR Bluetooth Communication (optional) RFID Reader (optional)
Accessories: Rugged Case - Holster with Shoulder Strap