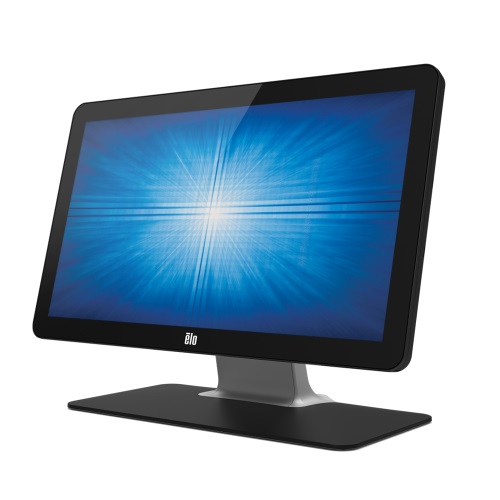 ELO 2002L 19.5" Touch Screen Monitor VGA/HDMI
Brand: Elo Touch Screens
The Elo M-Series 2002L 19.5" widescreen LED touchscreen monitor delivers a seamless zero-bezel, edge-to-edge glass design with Elo's industry-leading TouchPro™ PCAP technology.
Elo 2002L 19.5" wide LCD Touch screen Monitor for Desktop use. The 2002L comes with HD, mini-VGA and HDMI video interface, Projected Capacitive, Multi-touch, USB touch controller interface, Worldwide-version, Zero-bezel, anti-glare and is black in colour.
The Elo M-Series 2002L widescreen LED desktop touch monitor is a modern and stylish interactive solution for customer engagement and employee effectiveness. The sleek wide aspect ratio touchscreen features a full HD edge-to-edge glass display to showcase your content.
For environments where space is limited, the 2002L offers a low profile, with versatile mounting ideal for point-ofsale (POS), point-of-information (POI) and point-of-service applications within retail and hospitality environments. The multiple mount and stand options ensure installation flexibility and accommodate desktop use as well as wall- and pole-mount with standard VESA mount patterns.
The seamless zero-bezel 19.5" multitouch display offers 11.5% larger screen area compared to the 1919L, with beautiful full HD resolution and HDMI input. Available with cuttingedge projected capacitive (PCAP) multi-touch capability supporting up to ten-touches simultaneously offers a tablet-like interactive experience. Built to withstand the rigors of continuous public use, the 2002L is retail-hardened and is well suited for high traffic venues.
This product has a 3 year Return to Base Warranty.
Specifications
Aspect Ratio - Widescreen
Bezel - Bezeless
Brand - ELO
Colour - Black
Interface - USB
Model - 2002L
Screen Size - 19.5"
Speakers - Yes
Touch Technology - Projective Capacitive
Type - Desktop
Warranty - Return to Base